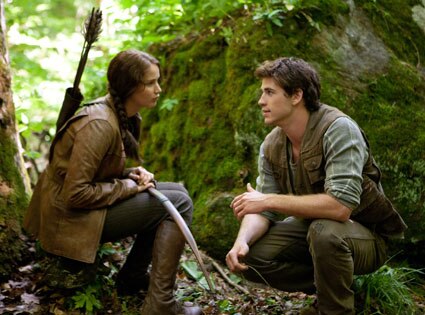 E! Online writes:
"I just finished the first draft, literally a few days ago," screenwriter Simon Beaufoy told us at last night's L.A. premiere of his new film, Salmon Fishing in the Yemen (out on Friday). "I'm waiting to see what everyone thinks."
Beaufoy said he's working closely with Collins on Catching, which will see the return of Jennifer Lawrence, Liam Hemsworth and Josh Hutcherson. They'll be sticking to the book for the most part, but there will be some tweaks here and there.
"Things always do have to change otherwise there's always something very flat about very faithful adaptations," he said. "But on the other hand, there's an extremely loyal fan base and readership and you just have to be careful of how many liberties you do take.
"So fortunately Suzanne is here to help me," he continued. "She's reading this draft at the moment and she'll tell me, 'You can't do that. You must do this.' Because there are some things that are sacrosanct to her readers and she knows them very well and she'll let me know."